"Shut the F up"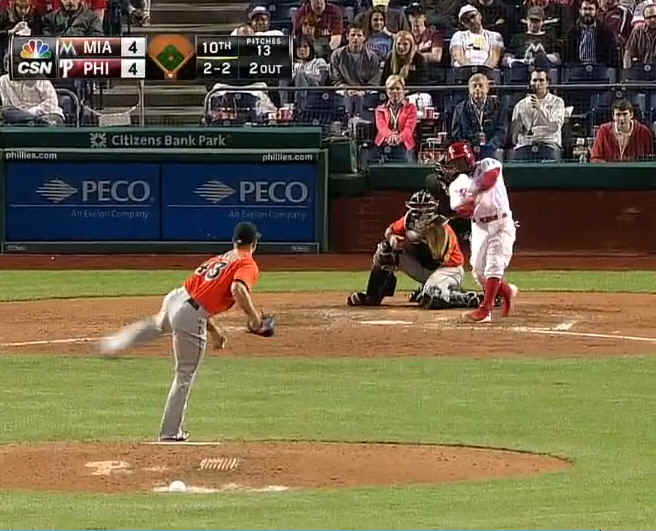 Jimmy Rollins' walk-off home run in the 10th inning gave the Phillies a 5-4 win over the Marlins April 12, 2014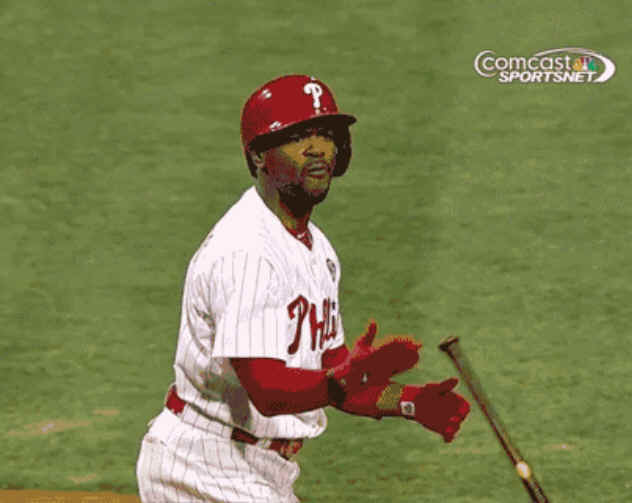 "Some fan in the stands popping off," Rollins said. "He was right behind our dugout. He was close enough to yell, and he pissed me off, honestly."
Rollins said the fan said "something pretty ignorant" after the first pitch of the at-bat.
But Rollins had no qualms recounting what he said to the fan as he broke from the batter's box as the home run he just hit was leaving Citizens Bank Park.
"I very politely told him to shut the F up," Rollins said.
Twinsanity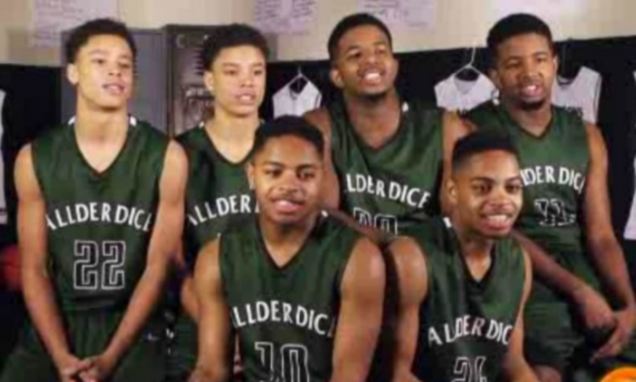 A high school basketball team in Pittsburgh holds a record that won't be easy to beat - three sets of identical twins on the squad. The Allderdice High School community has branded seniors Davaughn and Javaughn Moultrie, juniors Keith and Kenny Robinson and sophomores Tim and James Jackson 'twinsanity'.
RIP Harold Ramis
Harold Allen Ramis (November 21, 1944 – February 24, 2014) was an American actor, director, and writer, specializing in comedy. His best-known film acting roles are as Egon Spengler in Ghostbusters (1984) and Russell Ziskey in Stripes (1981), both of which he co-wrote. As a writer/director, his films include the comedies Caddyshack (1980), National Lampoon's Vacation (1983), Groundhog Day (1993), and Analyze This (1999). Ramis was the original head writer of the television series SCTV (in which he also performed), and one of three screenwriters for the film National Lampoon's Animal House (1978).
Kevin Grow
Kevin Grow is a Senior at Bensalem High School. He has been the basketball manager for four years, but on the final game of the season, he came into the game scoring 14.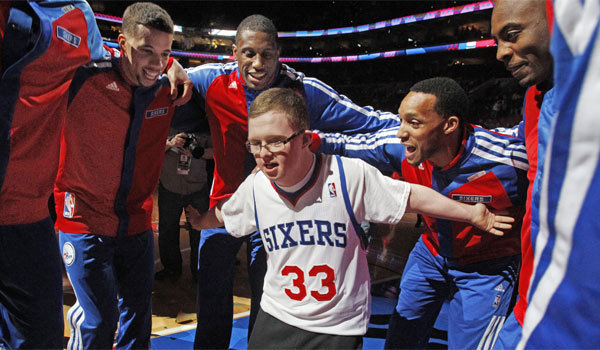 Philadelphia 76ers sign player Kevin grow special two day contract after sensational performances for high school basketball team.
Kevin Grow played for the Harlem Globetrotters on March 9th during the fourth quarter.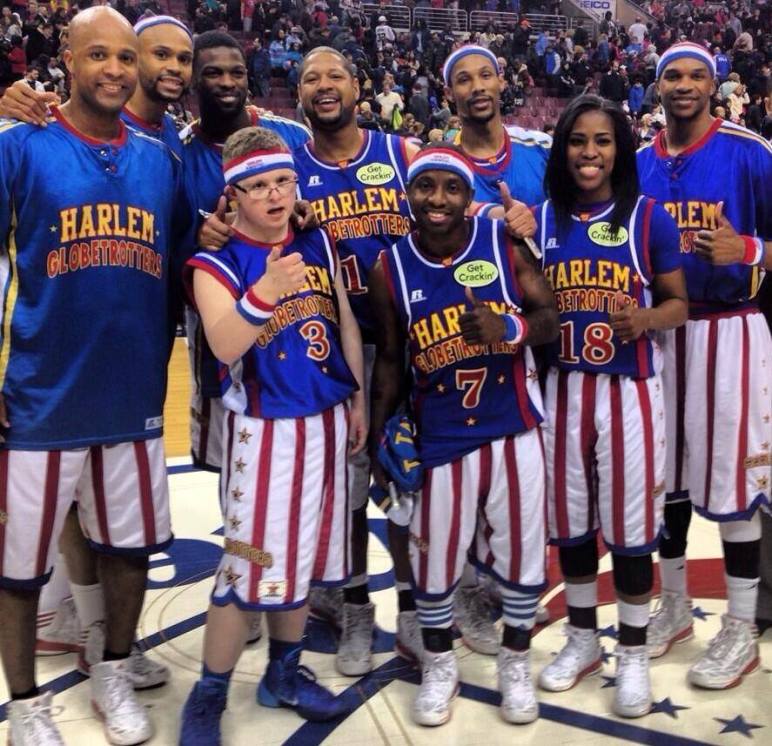 Ray Rice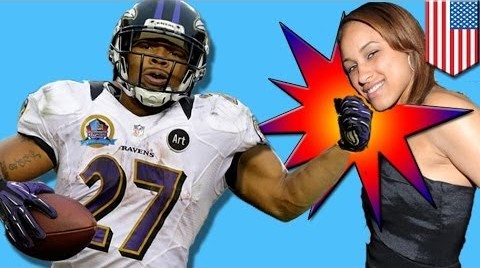 Police have video evidence that shows Baltimore Ravens running back Ray Rice knocking his fiancée unconscious.
Rice and his fiancée, Janay Palmer, were both arrested for simple assault after an incident early Saturday at a casino in Atlantic City, N.J.
Rice and Palmer "struck each other with their hands," according to an Atlantic City police report
Blast From The Past
Good Sport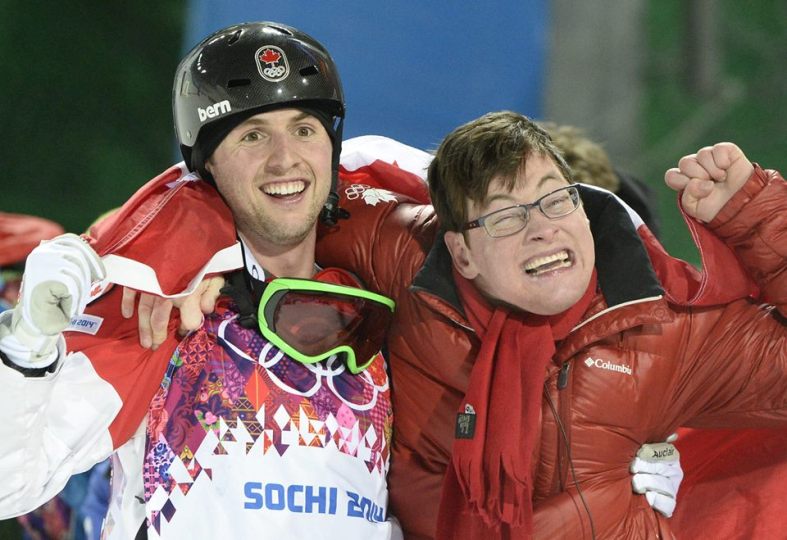 Canada's Alex Bilodeau won gold at the men's freestyle skiing moguls final. He dedicated the win to his brother, who has cerebral palsy.
Richard Sherman Marketing Genius
Richard Kevin Sherman is an American football cornerback with the Seattle Seahawks of the National Football League. Sherman played college football at Stanford as a wide receiver and cornerback for the Cardinal. Sherman and the other current Seahawks defensive backs have dubbed themselves the "Legion of Boom."
Sherman is in the third year of his deal with Seattle, and as a fifth-round pick he makes about $550,000 in salary. The Seahawks' star's agent, Jamie Fritz, says that the endorsement offers have been rolling in for his client following Sherman's lively post game interview with Erin Andrews after the Seahawks' victory over the 49ers in the NFC championship game. It has made him more marketable -- to the tune of several million dollars.
Powered By
| | | |
| --- | --- | --- |
| Beer & Hot Dogs | Pride | ?????????????? |